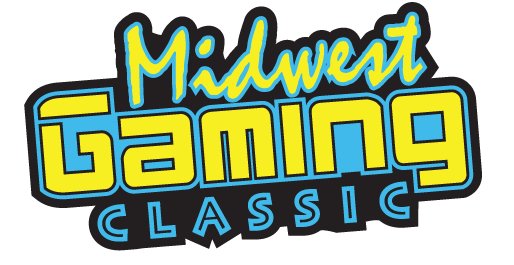 That's right, if you're near the Milwaukee area the Midewest Gaming Classic is about to be in full swing.

"What is MGC?" you ask? The Midwest Gaming Classic is a trade show featuring 100,000+ square feet of retro and modern home video game consoles, pinball machines, arcade video games, computers, table top gaming, crane games, collectible card games and air hockey, and that's just the start! And if you don't know about MGC, this is a big year as Dan and the crew have moved venues to the Wisconsin Center in downtown Mill-e-wah-que, essentially tripling the space for all involved.

NintendoAge? Yeah, we'll have a room. And there is going to be a lot of homebrew projects being showed off, including some that due to limited release, may be seeing their first public appearance in the States, like Perkele, Illizan, or Frankengraphics. Room 203D.
UPDATE: Billy Mitchell is at MGC, making his first ever public appearance since the Twin Galaxies ruling. Will he be making any anouncements? Will he set any world records? Will he sell out of hot sauce before you get here?